More than just a gym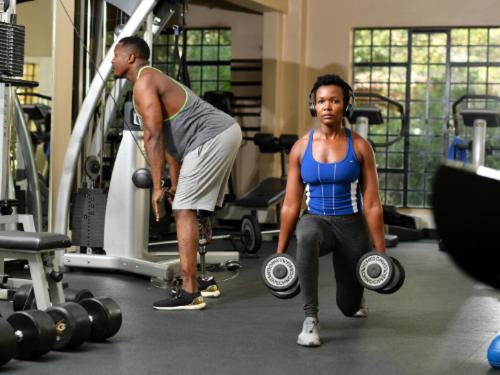 Our motto is one family
The journey of keeping fit is paved with commitment challenges. Only family can help you stay on track. As a member we consider you one of us.
Fitness regimens are bespoke with a trainer.
Health Club Members have access to the gym, fitness classes, steam, sauna and heated swimming pool. Members enjoy discounted rates on food, accommodation and beauty treatments.
Yearly Rate
Full year Ksh 104'395
Half year Ksh 77'550
Quaterly Ksh 45'045
Monthly Kshs 10'000
Entries
100 Ksh 54'625
50 Ksh 37'375
25 Ksh 25'000
Day pass Ksh 2000
Heated Swimming Pool Rates
Adults kshs 800
Kids kshs 500
Hotel's Residential Guests gain complimentary access to the Health Club.
Weekly Fitness Timetable 2020
Mondays
6.30am - 7.30am: H.I.I.T (level 2)
1pm -2pm: Bootcamp (level 4)
6pm - 7pm: - Cross fit (level 4)
Tuesdays
6.30am - 7.30am: Body Revolution (G)
6pm - 7pm: - 100 calories (G)
Wednesdays
6.30am - 7.30am: 1000 calories (level 2)
1pm -2pm: Zumba (level 2)
6pm - 7pm: Spartacus (G)
Thursdays
6.30am - 7.30am: Butt & Guts (level 3)
1pm -2pm: Aqua Aerobics (G)
6pm - 7pm: Spin/water polo (G)
Fridays
6.30am - 7.30am: End of week Zumba (level 2)
1pm -2pm: Zoo (level 4)
6pm - 7pm: Power Yoga (level 4)
Club Activities...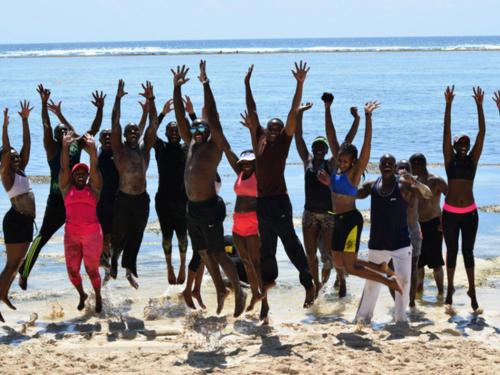 BOOT CAMP
Time-out from the gym not from the workout
A weekend gateway filled with lots of fun, yes working out is fun and more fun!
The itinerary begins on a Friday, we welcome you in Hillpark Amare or Hillpark Tiwi and give you time to enjoy an evening of our hospitality.
Saturday is the D-DAY. Wake up time is 5am. The morning is dedicated to various workout activities designed by our experienced health club instructors.
Saturday afternoon and evening is dedicated recovery time. Soft activities such as lounging by the pool are planned.
Bootcamp happens in October. Keep an eye on our social pages for the date!
GYM 'N' GIN
Who says you can't work out and party? Gym 'n' Gin is one of its kind in Nairobi.
Guests arrive shortly before 6pm. 6pm Gym activities kick off, from dance to spin and everything in-between. Trainers will take you through a circuit workout.
8pm you'll be given the chance to freshen up and dress up as per the night's theme. Bar 1 will be complete with a DJ. The night has great discounts on food and drinks.
Entry is free to Health Club Members. Non- Members cost is Kshs 1000.
Keep a look out in our socials for dates.